A Tribute to The Eagles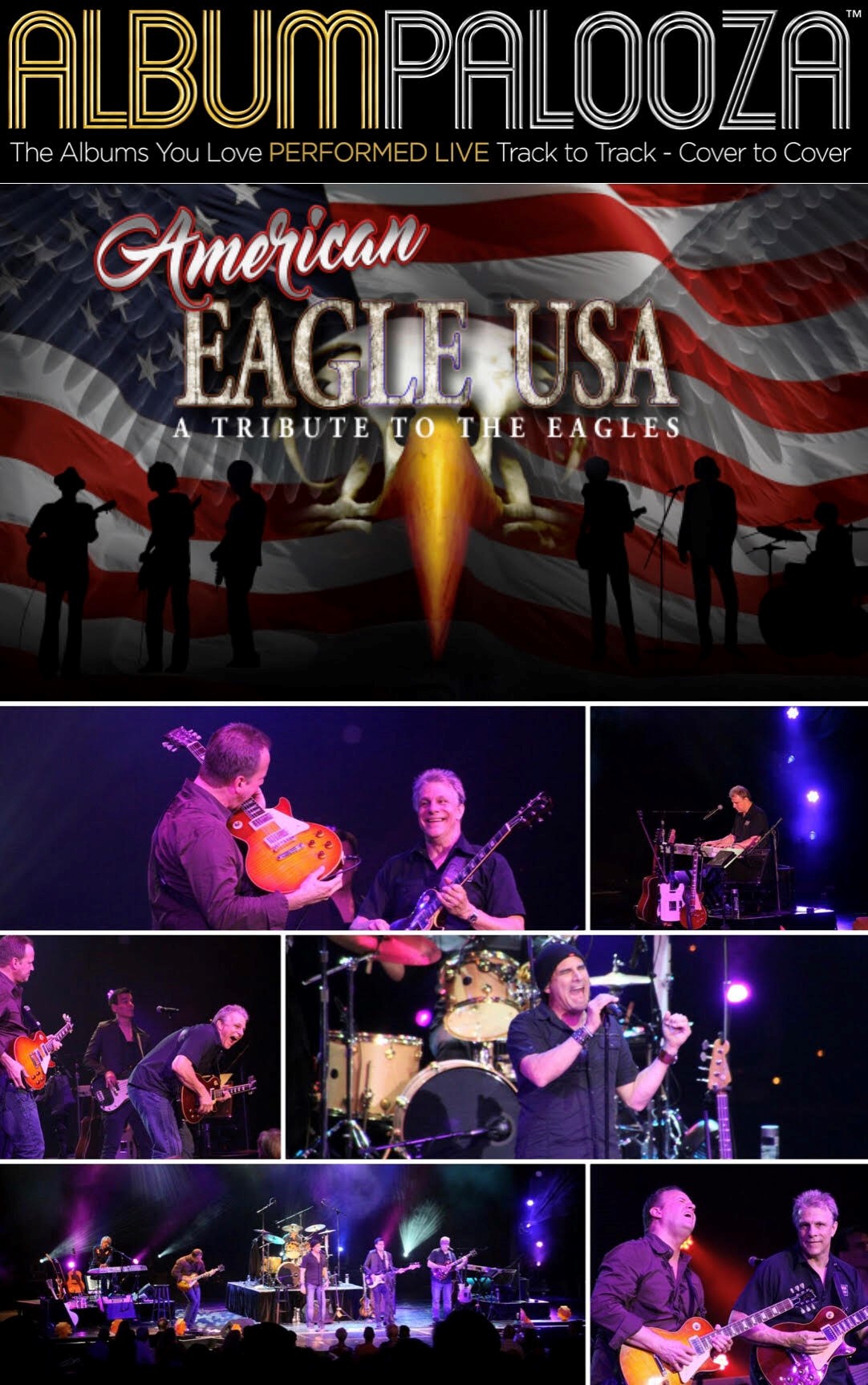 The very first Eagles greatest hits compilation entitled The Eagles Their Greatest is one of the most popular and biggest selling records in music history! For the last five years, Albumpalooza: American Eagle USA, the Tribute have been performing the Eagles landmark "Their Greatest" album at special events and in showrooms everywhere including the legendary Tropicana Theater on the Las Vegas strip and The House of Blues main showroom at Mandalay Bay. The shows are part of the Albumpalooza™ Concert Series and the group is comprised of world class musicians who have also played with icons like The Righteous Brothers, Marty Stuart, Ted Nugent and Asia!
The great thing about this show is that everybody in the audience, young and old, knows every song! In this landmark production they perform the entire greatest hits album highlighted by songs like Lyin' Eyes, Desperado, Best of My Love and Take it Easy then follow up with the best loved Eagles songs that came afterwards including New Kid in Town, Life in the Fast Lane and the iconic Hotel California for a complete Eagles experience even the most casual fan will enjoy!
See video highlights below: