The Live Music in Vegas team has a decades long history of working with corporate clients as diverse as Sony Electronics, Microsoft, Bank of America and Expedia to name just a few. Besides helping you to choose just the right musical act for your event we also actively assist in advancing every element of the process including the PA system, the staging, the lighting, the power requirements as well as helping to determine the most logical and effective timing for the set up, sound check and show flow.
Live Music in Vegas works with you to create unique, out of the box entertainment options. Whether it's a band that lets attendees pick the song list by texting in their requests, a Rock and Roll Magic show where the magician performs with a live band backing, any of our homegrown world class tribute shows or virtually any musical costume or theme you can imagine to make your special event soar!
More custom elements you can add to your event!
Do you have unsung talent in your company? We are happy to showcase those musicians and singers in our "Jam With the Band" option, delivering a segment of the show set aside for your special guests to be our guests on stage singing and/or playing an instrument with the band! The Live Band Karaoke option lets you take center stage with our world class musicians backing you for part or all of the night.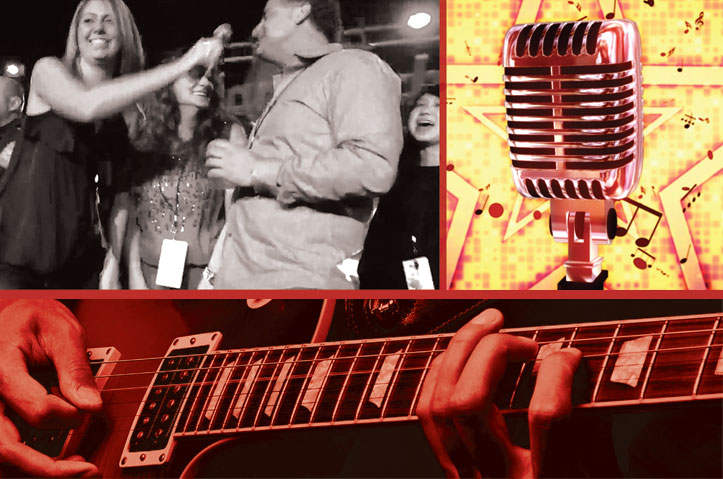 Jam with the Band
Pre-selected attendees who play instruments or sing, join the band on stage for pre-determined segments.
Live Band Karaoke
Attendees request songs to sing with the band from an online song menu – All Request Live!™ provides lyrics on video monitors.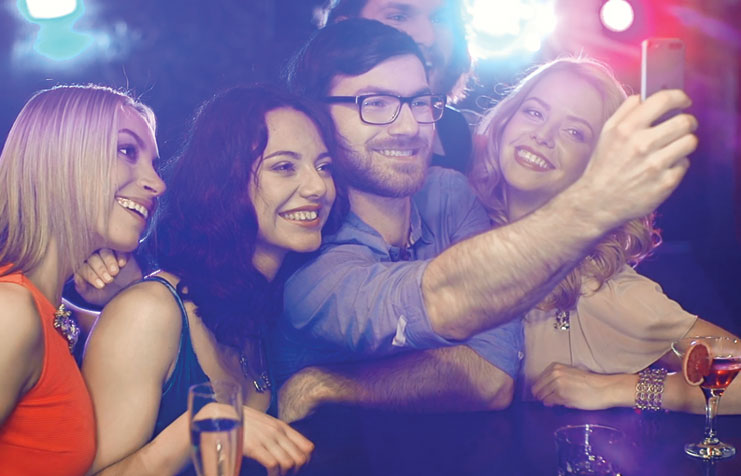 "SEND UP YOUR SELFIE!"
Venues that have video screens set up, can also take advantage of the "SEND UP YOUR SELFIE" option that allows attendees to also text up "SELFIE" photos of themselves and their groups taken during the event for display on video screens.

Play Ons and Play Offs
For awards recipients or keynote speakers. Don't settle for dead air after you announce them. Bring them on and off the stage with a burst of musical energy that'll keep your presentation vibrant and exciting.